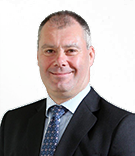 Dave Anderson
Chief Executive Officer
Aujan Group Holding
Dave Anderson joined Aujan Group Holding in 2010 as Managing Director and Group Chief Financial Officer. In 2015, took over the role of Chief Executive Officer for Aujan Group Holding.

Prior to that, he held the position of Chief Financial Officer at Dubai Properties Group. In a career spanning 30 years, Dave has also held senior management positions with companies including Cadbury Schweppes, Colt Telecom and Unilever.

As the Group's Chief Executive Officer, Dave ensures the effective operations of the Group's Executive Committee, manages Group functions, and has line management responsibility for the individual business units that make up Aujan Group Holding.

Dave is a Chartered Management Accountant and holds a Master's degree in Physics from Oxford University and an MBA from Warwick Business School.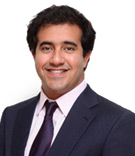 Abdulla Aujan
Executive Chairman
Aujan Group Holding
Abdulla Aujan first joined Aujan Industries in 2006 as head of Supply Chain, responsible for raw and packaging materials, production planning, logistics, and product research and development. In 2011, Abdulla joined Aujan Group Holding as Director of Business Development. As Director of Business Development, he was responsible for the long term development of the Group with a focus on strategy, investment priorities, organizational development, staffing and governance.

Abdulla has become the Executive Chairman of Aujan Group Holding in 2018.

Abdulla holds a Business degree from Richmond, The American International University in London, UK.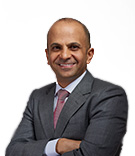 Ahmad Azzouni
Group Chief Legal Counsel
Aujan Group Holding
Ahmad Azzouni joined Aujan Group Holding in 2010 as Chief Legal Counsel. Prior to that, Ahmad worked in the corporate departments of DLA Piper and Hadef & Partners in Dubai where he advised local and international clients on corporate and commercial transactions in the region.

As Group Chief Legal Counsel, Ahmad is responsible for the development and management of the Group legal function, as well as advising on investments, acquisitions, corporate structure, dispute resolution and development of sound corporate governance practices. Ahmad is also the Board Secretary for Aujan Coca-Cola Beverages Company, Rani Refreshments, and other Group companies.

Ahmad holds a Law degree from the University of Jordan and an LLM in Commercial Law from UWE, Bristol, a PG Dip in Arbitration from Queen Mary College, University of London and a PhD in Law from Nottingham Trent University.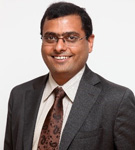 Kanishka Gupta
Chief Financial Officer
Aujan Group Holding
Kanishka joined Aujan Group Holding in 2012 as Group Finance Director. In 2015, he was appointed Group Chief Financial Officer for Aujan Group Holding.
Prior to that, Kanishka held the position of Chief Financial Officer at Seaways International, a marine offshore company, and Finance Director at Tatweer Dubai, a Dubai Holding subsidiary. With over 20 years' experience in family-owned businesses, multinationals and semi-government organizations, Kanishka has held leadership positions across several industries including real estate, FMCG, leisure & entertainment, hospitality, healthcare, marine offshore and trading.

As Group Chief Financial Officer, Kanishka is responsible for the financial and risk management of the Aujan businesses, development of Group financial strategy, and management of Group governance framework, control systems and policies designed to preserve company assets and report accurate financial results.

Kanishka is a Chartered Accountant from the Institute of Chartered Accountants of India and holds an MBA from Asian Institute of Management, Philippines which included a merit-based program with Tuck School of Business at Dartmouth University.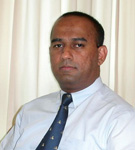 Don Surrao
Chief Information Officer
Aujan Group Holding
Don joined Aujan Group in 2013 as the Group CIO. In this role he is responsible for defining, implementing and operating Information Technology (IT) across Aujan. Working together with business leaders to drive simplification and automation of business processes, as well as to promote the effective use of Information and Systems, for growth and efficiency. Don also ensures that the IT function remains fit for purpose, operates securely to relevant standards, and to benchmark costs. Don has over 25 years of IT experience in defining IT strategies, successfully implementing complex systems with business change, transforming the IT function to operate in line with industry standards, leveraging vendors, and maximizing the potential of multicultural teams.

Prior to joining Aujan, Don held the position of IT Director at Unilever, responsible for running the Global Program Management Office, successfully implementing Unilever's IT Strategy, before that, he was the CIO of Unilever Greater China, where he successfully delivered the required IT to enable Unilever to win in this strategic yet highly competitive market. Don has previously held a number of Global and Regional Management roles in The Hawpar Group, Mitsubishi Electric and Coca Cola Amatil.

Don holds a Bachelor and Master's Degree in Computer Science.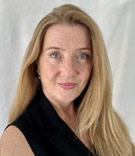 Susan Gardner
Chief Human Resources Officer
Aujan Group Holding
Susan Gardner joined Aujan Group Holding in 2022 as the Chief Human Resources Officer. In her role, she is responsible for development and execution of the Group's people strategies and leads the creation of a positive workplace culture where employees feel engaged and supported to grow and develop professionally, in the achievement of the Group's strategy and goals.

Prior to joining Aujan Group Holding, Susan has held a number of senior HR leadership positions in the UK, Europe, South America and the Middle East, with over 35 years of experience primarily in the financial services sector and more recently as a strategic consultant and partner to businesses in the UAE looking to achieve business success through the growth and development of excellent people.

Susan is a Fellow of the Chartered Institute of Personnel and Development (FCIPD).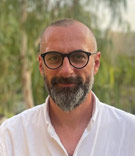 Adam Kaminski
Chief Supply Chain Officer
Aujan Group Holding
Adam Kaminski joined Aujan Group Holding in 2022 as Chief Supply Chain Officer. Prior to that, Adam held various regional roles in Reckitt Benckiser, most recently as Regional End-to-End (E2E) Supply Chain Director Africa and Middle East. With over 20 years' experience in FMCG Supply Chain, across different functions and geographies (GCC, Turkey, EU, USA, Russia and SEA), Adam held SC leadership positions focused on continuous improvement, productivity and service. He was responsible for Mergers & Acquisitions, establishing manufacturing and logistics sites, ERP/ MRP implementations, business integration and ESG for multinational manufacturers globally.

As a Group Supply Chain Chief Officer Adam is primarily responsible for the strategic development of the E2E Supply Chain for business units within the Group and for implementing the processes, systems and organizational capability to deliver operational excellence, responsiveness to change and sustainably low working capital.

Adam is certified Master Black Belt Six Sigma, obtained during his tenure in USA.

He holds two Master's Degrees: in Finance Controlling and in Real Estate Valuation.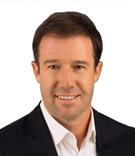 Jason Paul Schmidt
Chief Executive Officer
Aujan Coca-Cola Beverage Company
Jason Paul Schmidt is the Chief Executive Officer of Aujan Coca-Cola Beverage Company. Jason joined the company in December 2022 and has held numerous Executive leadership roles in FMCG industries across Africa, Middle East, Europe, Latam and North America.

Prior to joining ACCBC, Jason was appointed as a Global Vice President for Sales and Integrated Business Planning in 2019 at the Kellogg Company and was promoted to Vice President End to End Operations in 2021 for Kellogg North America Company. He worked for Campari Group as Managing Director/ CEO for Sub-Saharan Africa and South Africa in 2015 before moving to Kellogg. Jason spent 4 years in Executive Commercial Leadership roles at Coca-Cola SABCO in Africa, Jason also spent 15 years with Sabmiller, building his career from multiple operational and sales roles to Executive Leadership positions.

Jason earned a Management Diploma from University of the Witwatersrand, South Africa and subsequently a Master's degree in Business Administration from University of Pretoria, South Africa.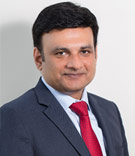 Benny Mathai
Chief Financial Officer
Aujan Coca-Cola Beverage Company
Benny Mathai joined Aujan in 2004 and is currently Chief Financial Officer of Aujan Coca-Cola Beverages Company. In a professional career spanning 28 years, Benny has also held management positions with companies including TATA and Unilever.

As Chief Financial Officer, Benny is a member of the senior leadership team which oversees the operations of Aujan Coca-Cola Beverages Company and its subsidiaries in the MENA region. Benny is also responsible for the management and development of the company's finance function including the development of sound corporate governance practices.

Benny is a Chartered Accountant, holds bachelor's degree in Finance from University of Calicut and completed Management Development Program from Indian Institute of Management, Bangalore.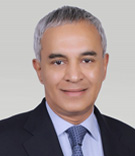 Sanjay Guha
General Manager
Rani Refreshments
Sanjay Guha joined Aujan in May 2023 and is the General Manager of Rani Refreshments. He brings with him over 33 years of global business experience in the consumer goods industry.

Sanjay has worked with the The Coca-Cola Company for over 18 years in Europe, Asia and Middle East. He joined the Company in 1995 as Marketing Director, Middle East and North Africa Division. In 2000, he moved to Indonesia as the President of the local business.

Subsequently, he was the President, Nordic Business Unit followed by a 4-year stint as President UK &Ireland based in London.

Sanjay started his career with Unilever India in 1981. After over a decade in progressive Sales and Marketing position, he was seconded to Unilever Arabia based in Dubai. He has a Bachelor's degree in Economics from Delhi University and a MBA from Indian Institute of Management( Ahmedabad).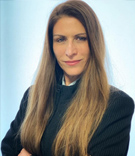 Elena Son
Managing Director
Fenix Projectos e Investimentos Lda
Elena Son Joined Fenix Projectos e Investimentos Lda, a subsidiary of Aujan Group Holdings, in 2017 as the Africa Commercial Director, moving onto Africa Commercial and Operations Director and currently holds the role as Managing Director.

Prior to that, Elena has held senior positions in Mozambique spanning nearly thirty years including Managing Director for the real estate company Home and Gardens Lda for 12 years, Managing Director of a marketing company 2GG Lda, and Managing Director for ESS Marketing and Communication consultancy.

In addition, Elena is the founder of MINFO, one of the largest electronic magazines in Mozambique that launched in 2008. Elena has also held the positions of Interim Marketing Director for Coca-Cola Sabco Mozambique SARL, and Marketing and Communication specialist for Millennium Challenge Account in Mozambique for four and a half years prior to joining Fenix Projectos e Investimentos Lda.

Elena represents Aujan Group in Mozambique, being responsible for all Commercial and Operational functions for Fenix Investimentos Lda including Rani Resorts. Elena administers the Home Owners Association for the Iconic Torres Rani, manages it's Corporate Social Responsibility, as well as overlooks all government and media relations.

Elena Holds an MBA from the University of Wales – Ducere (Trinity Saint David).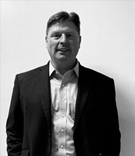 Thomas F. Stein
Chief Executive Officer
Aujan Industrial Solutions
Thomas is the CEO for Aujan Industrial Solutions (AIS) where he is responsible for executing a growth and diversification strategy for the business. Thomas joined AIS through Cayan Holdings, a venture development and investment firm focused on investing industrial manufacturing and services ventures across the GCC, where he was a Co-Founder and Partner.

Prior to industry and investment roles, Thomas was a Management Consultant with A.T. Kearney and Charles River and Associates focusing on clients in oil and gas and industrial manufacturing in both the US and Middle East regions. He was an advisor on the Kingdom of Saudi Arabia's economic development and diversification strategy in addition to a number of private sector clients across a range of industries focused on strategy development and execution

Thomas has over 20 years of P&L management, business development and management consulting experience across oil and gas, petrochemical and heavy manufacturing sectors. He holds an undergraduate degree in Structural Engineering from the University of Texas at El Paso and an MBA from Rice University. He is also an author and contributor to numerous articles and white papers on topics that include competitiveness, strategy and governance.